Once upon a time, I found ASMR videos through a channel called "GentleWhispering." Maria (GW) changed my life by creating vids, and I will always feel grateful to her for giving me that "AHA!" moment so many of us experience when we find ASMR videos. I was smitten and indebted, and I became friends with Maria and her boyfriend Darryl---another content creator that went by "WeightliftingWhisper." I adored them. About a year and half after finding out ASMR was thing other people felt, I created my own channel on a whim. Two months after that (exactly), a channel called "ASMRrequests" was created by a girl named Ally who had been inspired and encouraged to make vids by her boyfriend Josh. Even though our start dates differed, we were all trying to bring something to the ASMR table by experimenting and creating new kinds of content to help people in our little genre.
Ally and Josh made a big stir in the ASMR sphere with a video called "Departure." I had spoken to Ally through a random comment here and there, but we had never talked at length. When "Departure" came out, it slayed in the ASMR subreddit. I won't lie---I was intimidated. I don't take to new tech easily (I am an 80 year old woman on the inside).
Though I had already been making story oriented role plays to take people to other worlds, Departure upped the immersion factor---and people loved it. Whenever I feel wowed or envious of someone, I know they are doing something right, and I congratulate people for their achievements--even if they intimidate the heck out of me---because they deserve to be respected for their work. Being supportive of someone creates teammates instead of adversaries.
So you can imagine my insides when I realized I was moments away from meeting the person who had introduced me to the world of ASMR. Ally and I started pacing, and Josh laughed at us. There was a knock at the door, and then lots of hugging and being sort of in awe that we were there together. There's something about being with people you trust, who understand what you're trying to accomplish, what you go through, and what you feel. In our real lives, we don't have social circles of people who feel ASMR, or understand what we face as content creators of a new genre on the internet that is largely misunderstood. There's so much that happens behind the scenes that can be very ugly and scary. All of a sudden we were a group of people in the same room who understood each other in the ways that others in our real lives couldn't. I can't describe what that feels like. It's sort of like a sigh of relief.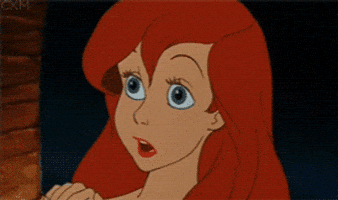 Till we meet again, Ariel.
The days preparing for the shoot were a bit of a blur. It felt like the hours were just slipping away from us so fast. Each night was spent working in Ally's hotel room on our scripts, props, and prep. Every night we went to bed dead tired.
These two women are 800 times more beautiful and HILARIOUS in real life.
Maria collects Feathers? Here she is pictured with two! :P
One day, we found ourselves in this deli/buffet type place, and I bought some candy that looked delicious (I had never seen it before)---it was called "Happy Hippo." We went back to the hotel, and I offered everyone some. For Maria it was love at first taste, and her joy over the hippos was so so adorable. I want you to picture a Maria with hungry puppy eyes sitting directly next to you, staring at you and your box of Happy Hippos. You're dying from cuteness, right? I asked "Do you want another one?" And she gleefully exclaimed "YES!" She enjoyed them so much that she and Darryl tracked them down after our trip was over.
Shoot day was the hardest day for all of us. We had to leave the hotel VERY early, and we were bringing a ton with us. Driving in New York is not my cup of tea at all. I don't think it's something I could ever do---even just being a passenger was stressful at times, so if you live in NY and you drive, you have my respect, brave warriors. Josh got us there with Ally's navigational excellence---and it was BEAUTIFUL. There was a little food counter room, two bathrooms, and two filming rooms. I think we were all a bit gobsmacked. We film in a small area of our homes in the dead of night. This was SO different for us.
People began to arrive...way more people than any of us knew were coming. Even though we had constructed the role play, there were two directors and a whole crew there to help us with 360 degree filming. Everyone was really nice, but I think all of us had a moment where we got really intimidated. I film alone, always require multiple takes, no one is watching me, I record for hours, I don't have to memorize a script, and if I mess up, no one else is affected---but now we had I don't know how many people depending on us to get our video done. If we messed up, we were wasting their time. It was pretty daunting.
We had breakfast with the crew as they spilled in, and talked about what needed to happen. We watched the crew hang long dark curtains from the ceiling to the floor to block out the light.
Josh and Maria :P
We played in the curtains, hahaha.
The rest of our time was spent in what I call "the ramp room" (doesn't it look like a skating ramp?) while the crew built our set (so we wouldn't get in their way). It was a good quiet space to memorize our lines, practice, and put our props together.
Darryl was our savior. To help us save time while we tried to commit our lines to memory, he assembled all our "pillars"---Garbage cans stacked on top of each other and bound with duct tape. He also ran lines with us and was ALWAYS a source of positivity and encouragement---which was DEF needed. Maria and Darryl wrapped the "pillars" in lots of black fabric, and made sure they were all sturdy enough to hold our baskets filled with props, charger plates, and lit candles. We were going to be filming in a room draped from head to toe in fabric---balance was key.